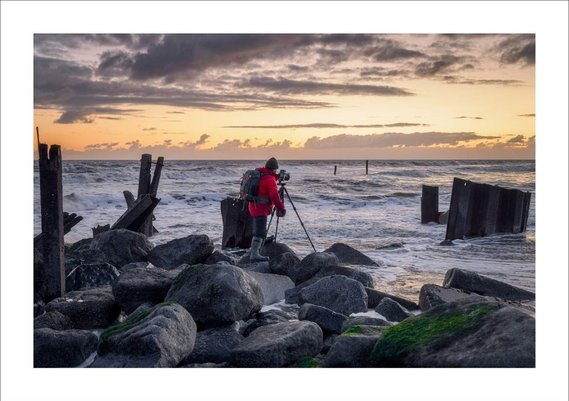 Dibs is an award-winning photographer and filmmaker from Norfolk who captures the essence of the UK landscape, architecture, decay and the history of locations like no one else can. His artistry is unparalleled, and he takes great pleasure in challenging people's perceptions of decaying objects and how they co-exist on the land. He has a keen eye for detail and a deep understanding of the environment and surroundings.

Dibs uses a variety of camera techniques to enhance the beauty of the environments he captures, including long-exposure photography, light painting, and a unique blend of ambient and artificial light to create his images. As an ambassador for Formatt-Hitech filters, he is frequently outshooting long exposures, which create a surreal or ethereal feeling within his work that is full of colour and pin-sharp details.

His work has been showcased in numerous exhibitions and has garnered multiple awards worldwide. Dibs is not only a highly accomplished photographer, but also an experienced photography tutor and workshop leader, having run and designed hundreds of workshops for various companies, schools, and colleges. He is extremely passionate about his craft, devoting a great deal of his time to focusing on his own work and sharing his knowledge and expertise with others.

Dibs' exceptional work is represented by Millennium Images and Loop Images Agencies in London, and individual pieces can be purchased directly through them or licensed through Dibs himself for commercial use.
Do yourself a favour and check out Dibs' incredible portfolio here